Check your car and gear over at least a week before your event to allow time for repairs/replacements if necessary.
Get a good night's sleep and go easy on alcohol and other unnecessary evils the night before your event. Fatigue + hangover = a ride in a white van with pretty lights!
Please arrive at the track with a full tank of petrol.  There will be time between sessions to refuel if necessary.  Fuel is available from the circuit at certain times during the day. Check with registrations at the beginning of the day for times.
Aim to arrive at the track between 7.30 and 8.00am. You'll need to get through the scrutineering and registration processes before the compulsory Safety Briefing at 8.30am. The slow group is first on track so it's advisable for drivers in this group to be ready to go prior to the Safety Briefing.
Bring a mid-morning snack – 15 minute sessions may not sound long, but you'll be surprised how quickly you work up an appetite!
Ensure you drink plenty of fluids throughout the day.  We will have a supply of water available which will assist in keeping you hydrated and alert.
Please be prompt when called out for your driving session. We'll do all we can to maximise your track time, but we need your help to do so!
Traction Support – Tyre & Wheel Rental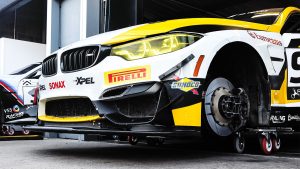 Depending on your driving style, a day on the track can be tough on your tyres. We offer a wheel & tyre rental service that will give you the peace of mind (and value for money) of knowing that you're driving on the best possible tyres for your track day, and you can roll home without any wear. More information here >